Book Sales Pages that Sell Books
You've written your book, squeezed orange juice to celebrate, even baked a muffin.
You're ready to sell books! Now what?
What is a Book Sales Page?
Let's take a quick look at an example of a Book Sales Page.
What are the benefits of a Book Sales Page?
Why bother? Can't people just go to Amazon?
HQ
The one-stop-shop for everything about your book. One book, one URL.
Buy Buy Buy
Amazon? Barnes & Noble? Digital download? Audio book download? The trunk of your car? From this page, it's available.
SEO
If you build it right, Google searches should end up with your page on top. Maybe even above Amazon and Goodreads. Then you have the power.
Mailing List
You can't capture your fan's email address on Amazon or Facebook. This will be the hub where you have direct access to your readers.
Reviews
Amazon, B&N, Google, a napkin. Where's the best place to collect the best reviews for your book? On your Book Sales Page.
Many More
This is just a taste of the benefits to having a stellar Book Sales Page. More to come!
Sound like something you maybe should be doing?
We have just what you need.
Keep scrolling.
Ideas you have about marketing your book.
Social media mentions where people think they heard about your book.
Shops that carry your book
Introducing:
Book Sales Pages that Sell Books
An easy-to-follow course that will teach you:
Why: Isn't your Amazon's Book Sales Page enough? (HINT: No.)
Who: We'll deep dive into what other successful authors are doing.
What: The elements your need to build an excellent book sales page.
How: The easy-to-follow steps to build your book sales page right.
When: how to get it done fast.
Who are you?
Who would benefit from a better Book Sales Page?
New authors
You're just getting started and want to make sure to do it right. 
Experienced Authors
How is your current Book Sales Page working out for you? Do you know what's working and what isn't? Room for improvement?
"I'm thinking of writing a book ... "
Frankly, this is possibly the best position to be in: put together your Book Sales Page before you write your book. 
I'm a pretty savvy book marketer, but I thought Amazon was all I needed. I learned that my Book Sales Page should be the HQ of my IQ for my book. Done!
— Sonya Sofake
I'm just starting out and this course helped me focus the content of my book based on the way I was positioning it towards my audience.
I thought I was ready to write my book, but the course showed me that I should wait. I'm so thankful! This $47 saved me hundreds of dollars in wasted investment in a book that wasn't ready yet.
Angela J. Ford
Angela J. Ford is a
Digital Marketing Strategist
and
Indie Author
, passionate about helping creative entrepreneurs achieve their dreams. Throughout her professional career, Angela has worked in several industries, including sports, nonprofit, healthcare, and wellness technology. Currently, Angela works with authors, writers, and bloggers, helping them with websites, marketing strategies, and social media. While her mission is to help them reach their goals through digital marketing, her purpose is to give them more time in the day to focus on doing work they love.
Bradley Charbonneau
Bradley Charbonneau has been helping promote writers for a decade. Although his former
agency
was happy to build a website or create a marketing plan for any writer, he always thought it would be more effective if the book they were writing would actually, you know, sell. He's a firm believer in "writing the book sales page before writing the book" and thus this course was born.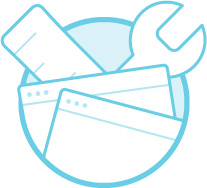 Tools
Access to everything you need to build a stunning Book Sales Page.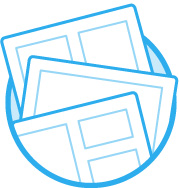 The course will take you step by step through the process of creating the content and building the Book Sales Page that's best for you.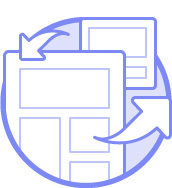 How do you know if your headlines are working? We use "split testing" tools to let the numbers tell us what's working–and what's not. Design Layouts
We provide ready-to-go layouts so all you have to do is cut and paste and drag and drop your own book's info into the template.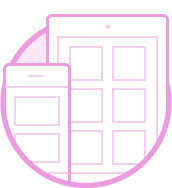 We (will) have a thriving community of like-minded Authorpreneurs sharing their latest tips and tricks on what's working in the Book Sales Page marketing world.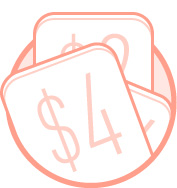 Guarantee
If you take the course, follow the steps and believe your new Book Sales Page isn't as good as a marketing tool as your old one, we'll refund your money no questions asked.
Ready to sell more books?
We're taking a select few beta testers for our upcoming course on building better Book Sales Pages. Do you have a book (or a book idea) that you'd like to test with us?